Gingkoes and Sailboats
I finally finished the yoga mat bag for S…just in time for M's birthday! So, I whipped up a quick bag for her too >.< Wooooo!!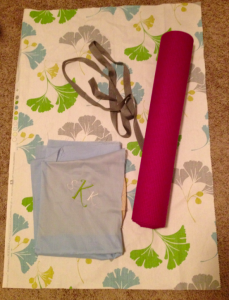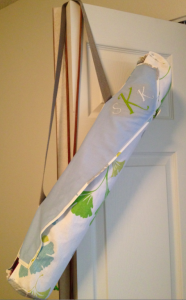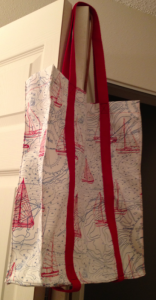 Yoga mat bag took me a couple months to make because I wanted it to be a bit more fitted than what I made myself and I am quite happy with how it turned out. The nautical bag, on the other hand, was made on the fly with less planning. Maybe this goes to show that I'm getting the hang of this sewing business

EDIT: I added a zipper to yoga bag to make it fit better. No pics, but it now fits the mat like a glove. Ooooh, yea!