Preliminaries
I've been trying my hand at this sewing business since high school only to give up halfway through my projects. I would buy fabrics and have all these great plans…which never saw the light of day. Beginning last year, I finally started to just shoulder through and finish some of the projects I started.
My first project was a T-shirt dress. On campus, we receive free t-shirts for practically any, and all, events. My freshman year, I joined a pre-health club and won a raffle for a shirt. I was so excited for the prize…until I saw it was an XXL shirt. Regardless, I liked the design and figured I could alter it somehow. A couple semesters passed by until I finally decided to take action.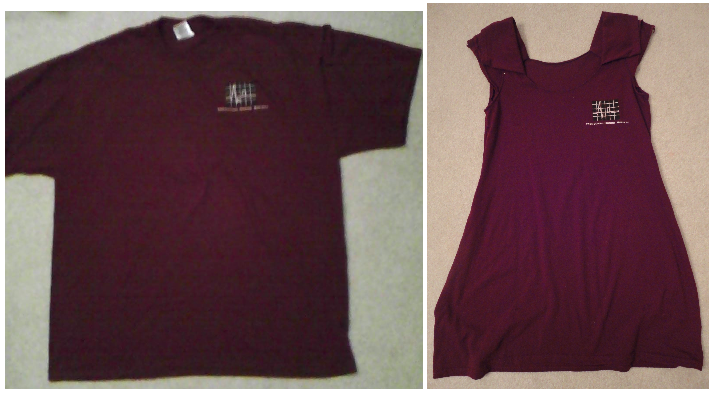 Giant shirt ==> Dress!

Sleeves close-up!
After the success of the T-shirt dress, I decided to pursue sewing and improve my rudimentary skills which resulted in tote bags I made as Christmas gifts.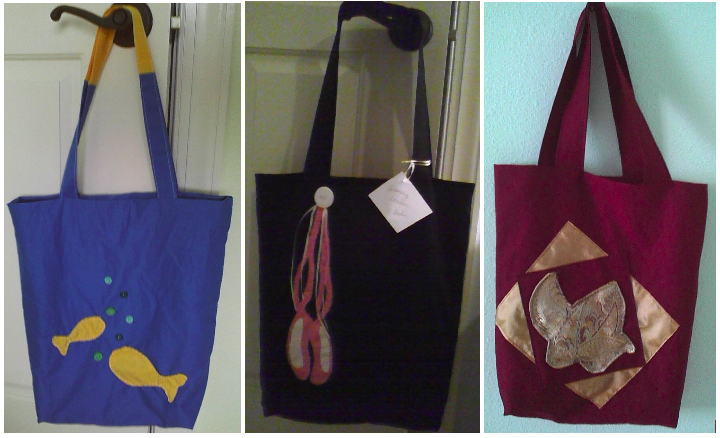 From here, my undergraduate honors thesis was looming in my near future and I entertained the idea of tapping into my newfound creativity. No longer was toiling in a research lab my thesis dream [as if it ever were] but rather, I wished to be hunched over my simple sewing machine.