As of today, my thesis is officially over. The past four months flew by rather quickly and I didn't really have time to truly explore the ideas my thesis was based upon. There is a lot of literature available for sustainable consumption and downshifting/voluntary simplicity. Even though I feel that I could have read more, I did stick with my original proposal and rules.
I tried not to buy any fabrics or clothing items unless absolutely necessary. If I did, I would try to buy handmade or environmentally friendly items. Although I did not buy much, I learned that many of the eco-friendly clothes and fabrics were more expensive. Does this mean you have to be of a certain economic status to practice environmentally friendly habits? Of course not! However, it does mean that you would have to change your spending habits and be creative.
At first, it was easy to forgo purchases and keep up with weekly projects. I had my pile of fabrics and several ideas from DIY websites to keep myself busy. After a while, I became accustomed to not spending money on certain items, namely, clothing and fabrics. I did not feel the need to go shopping and if I found myself in a clothing store, I would refrain from buying items because I knew that I could make something similar for less.  Even so, it started to get difficult after a couple months. Most of the projects I came across were not feasible with the fabrics I had on hand (mostly T-shirts.) However, having my sewing projects connected to the overarching theme of sustainability made me try harder. I was only altering my consumption practices and, if I couldn't do that, would there be hope to change other aspects of my lifestyle to follow sustainability ideals? By completing this project, I found that I was able to adapt and make items from very limited amount of material.
For the most part, I followed clothing sustainability practices more so than the ideals of voluntary simplicity. As a student, I can't really cut down on schoolwork to focus on other aspects of life. However, I can spend my time enjoying life, sewing or otherwise. I spent less on certain items due to this project, but the time and effort I put into my projects resulted in a far more rewarding experience than simply buying the item. I found that I sometimes relieved stress by sewing and even though some projects took the better part of the day to complete, I enjoyed (almost) every minute of it. For me, the takeaway message of voluntary simplicity (and the less extreme form known as downshifting) is to find happiness in activities that have little to no monetary value.
Even though I did not make a large impact, I raised awareness of these ideals for myself and for those around me (i.e. friends who saw me wearing clothes I made.) Sustainability is not finite and the literature is constantly changing. Although my thesis project has officially come to an end, I have only learned a general overview of sustainable consumption. This topic is very interesting to me, and I hope to continue educating myself on these issues. I already have a large number of articles on clothing sustainability, which I am slowly reading through. However, this movement encompasses so many topics that it can be hard to keep up. Regardless of the sheer amount of information, the goals are the same; live in such a way to keep the environment and economy viable in the long term.
I am not sure if and for how long I will maintain the blog, but I know for certain that I will try to keep practicing sustainability in some way, shape or form in my life. By learning to reduce my consumption, I learned to re-prioritize my time and use it to enjoy what matters to me. I've learned a lot about sewing, and, though Florida weather makes hats and scarves a very rare occurrence, I re-learned the art of crochet. I spent so much time learning to use my sewing machine that I'm going to continue sewing for as long as I can. Plus, I still have a large pile of old shirts and remnants. But this doesn't mean I will put spending on hiatus indefinitely. Instead, I will try to research different companies and support those that hold my ethical standards. Good-quality items are more expensive for a reason; they are made to last a lifetime, not with an end in mind.
As Kim from New American Dream, a center promoting responsible consumption practices, puts it, "Here's to the old, the renewed, and the new with the promise of becoming well-worn."
P.S. Here is how much fabric/old shirts I still have O_o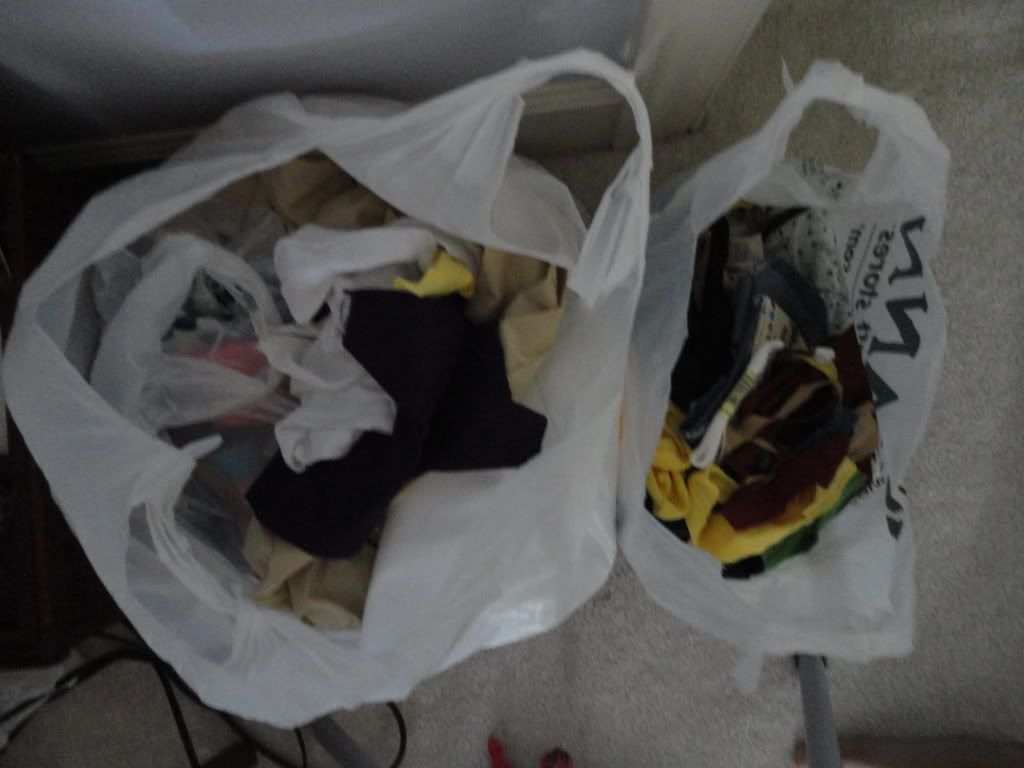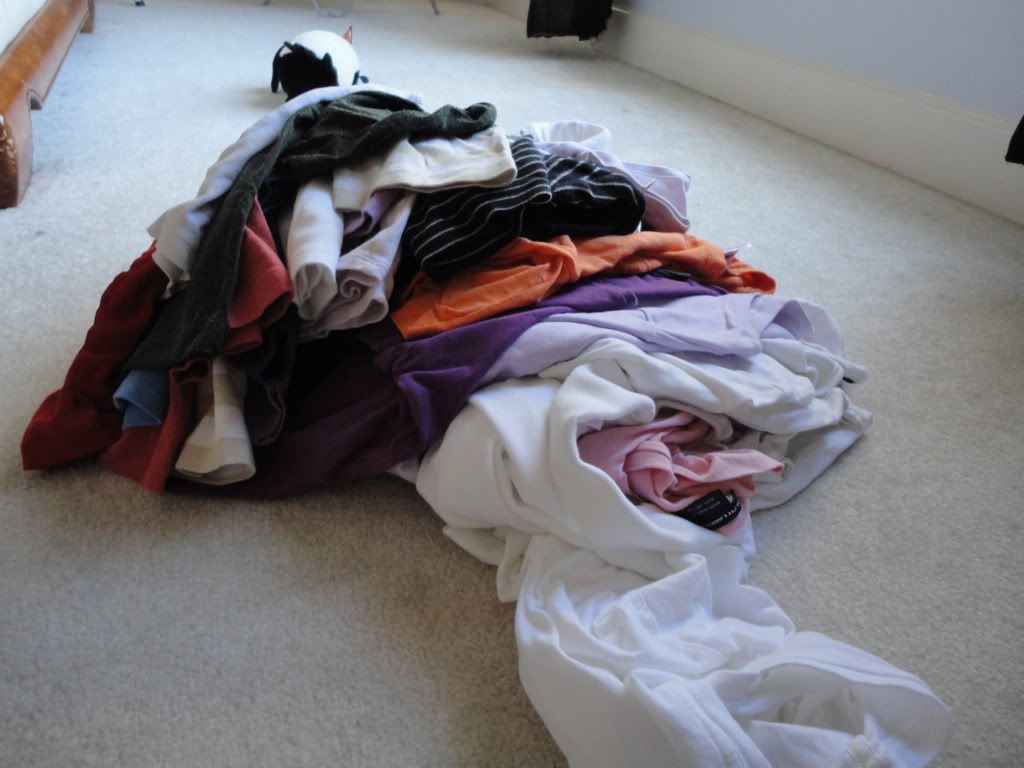 3 different piles!!