So I was going to try a project/month…but school is quite time-consuming now. However, I did start up crocheting instead of sewing! I find it is much easier to start/stop on a whim. Sewing projects were hard for me to gauge in terms of time. Portability is also a bit of an issue. I can't be carrying a sewing machine wherever I go, right?
I got back into crochet when I saw a friend working on this infinity scarf pattern. Extra exciting for us was the fact she is also a med student!! If she can do it, so can we! It took me a couple weeks of working on it in spare time before I finished.
I will put in a pic once I find one/I'm not at home so I can't go into my closet and snap a pic >.<
EDIT: Pictures!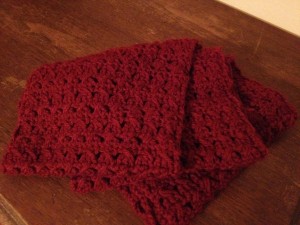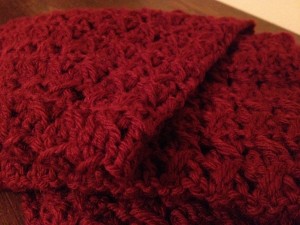 Hopefully you can see details in the pictures. It's super soft and super warm…which means I can only wear it maybe 2x/year in sunny Fl. *sigh*