Le Sac Dress…Shirt
I made a Le Sac dress from American Apparel after seeing several different tutorials.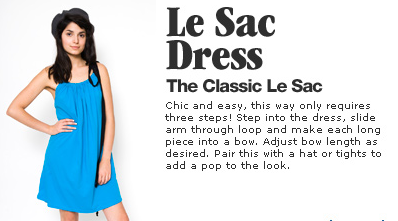 I actually made it a while ago, but never wore it because I realized that it wasn't wide enough or long enough to be worn in the several ways possible.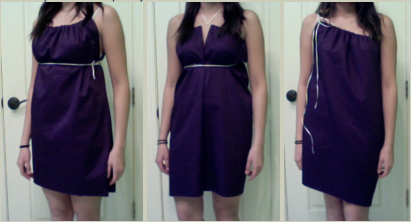 Since I would never wear it as a dress, I decided to make it a shirt. I cut off some length and undid a few seams so the edges would end in a slit. I also decided to make them uneven so that the front length would be a bit shorter than the back.
I wore this to my friend Melinda's 21st birthday party at a greek restaurant full of napkin-throwing and plate-smashing. :]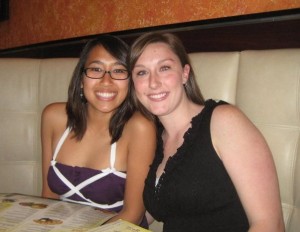 [I forgot to take a picture of the whole thing, but at least you can see how I wrapped the straps and tucked in the edges]